The mountains show us various beautiful views depending on the seasons. Today, I'd like to introduce you the four seasons in my favorite mountain Kuju.
Spring in Kuju (March-May)
In spring, you can enjoy many kinds of flowers in Kuju.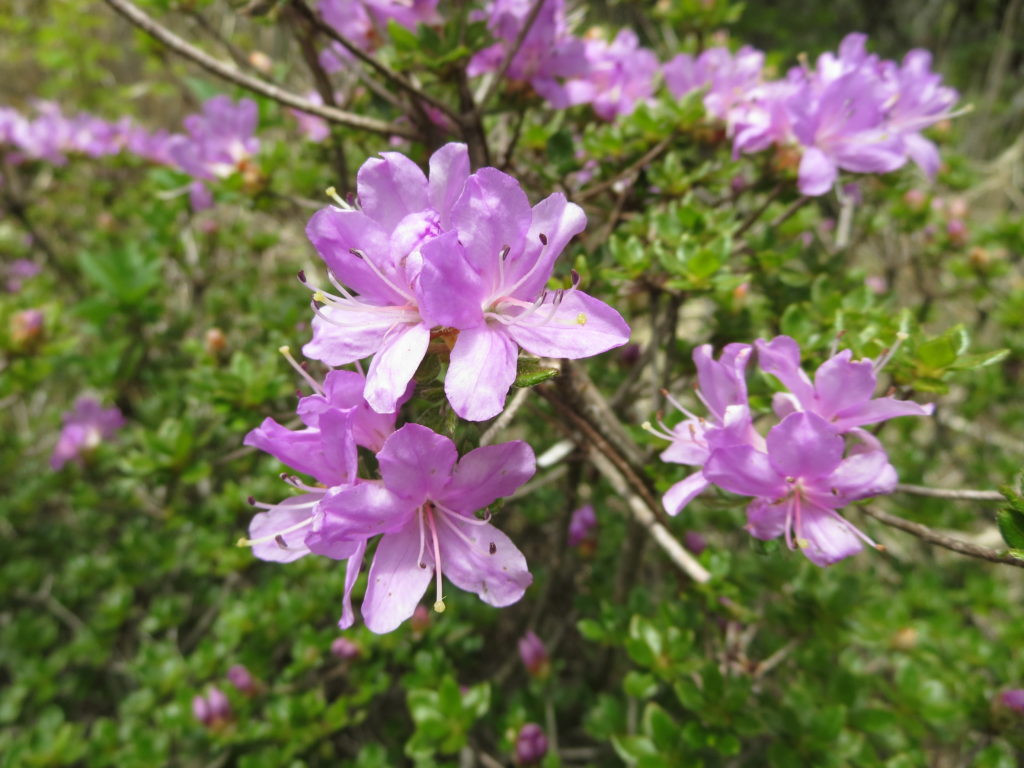 Especially, Kuju is famous for Miyama-Kirishima (Rhododendron kiusianum). Miyama-Kirishima make the surfaces of the mountains vivid pink beautifully. Many climbers come to see the wonderful scenery to Kuju from all over Japan.
And, you can find many other kinds of flowers there, too. These are the plants that I found when I went to Kuju before in Spring.
Shakunage (Rhododendron) …pink
Ginryo-so (Monotropastrum humile) …white
Sugi-goke (Polytrichum juniperinum) …green
Rindou(Gentiana scabra var. buergeri) …blue
Kusa-Boke (Chaenomeles speciosa) …red orange
Ko-iwa-kagami (Schizocodon soldanelloides) …pink
They are all beautiful, colorful and very unique. I'm pretty sure that you can find many seasonal flowers if you visit Kuju in Spring.
Besides flowers, fresh green leaves are very gorgeous in this season. You can walk with a refreshing breeze in the light forest.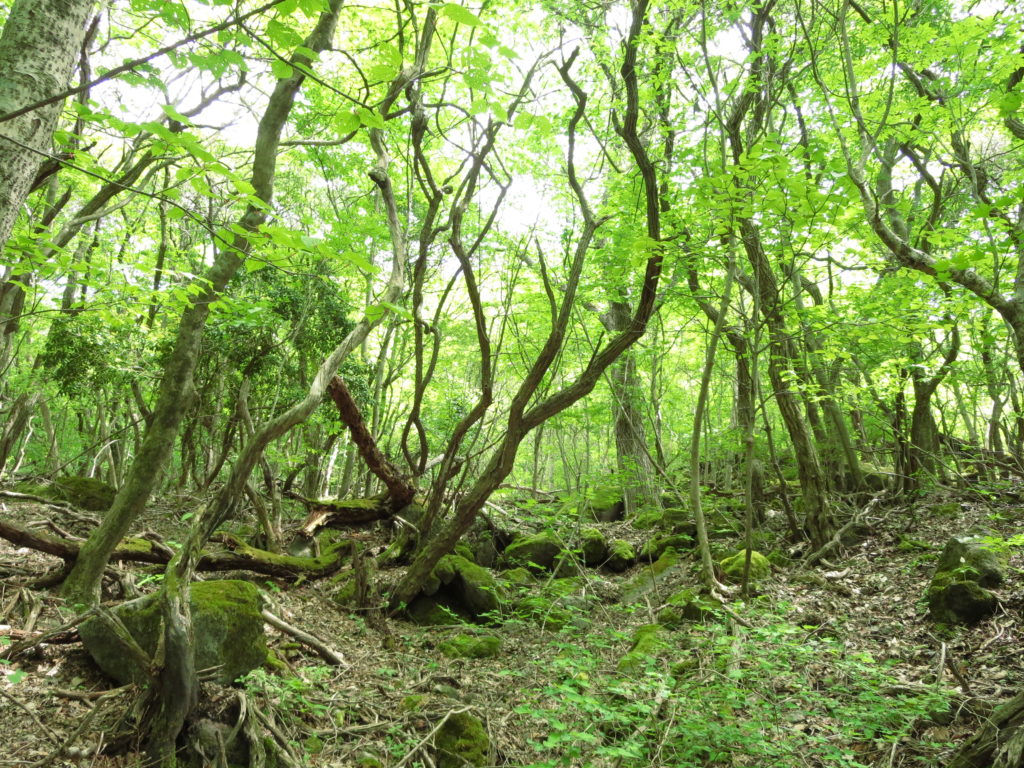 Summer in Kuju (June-August)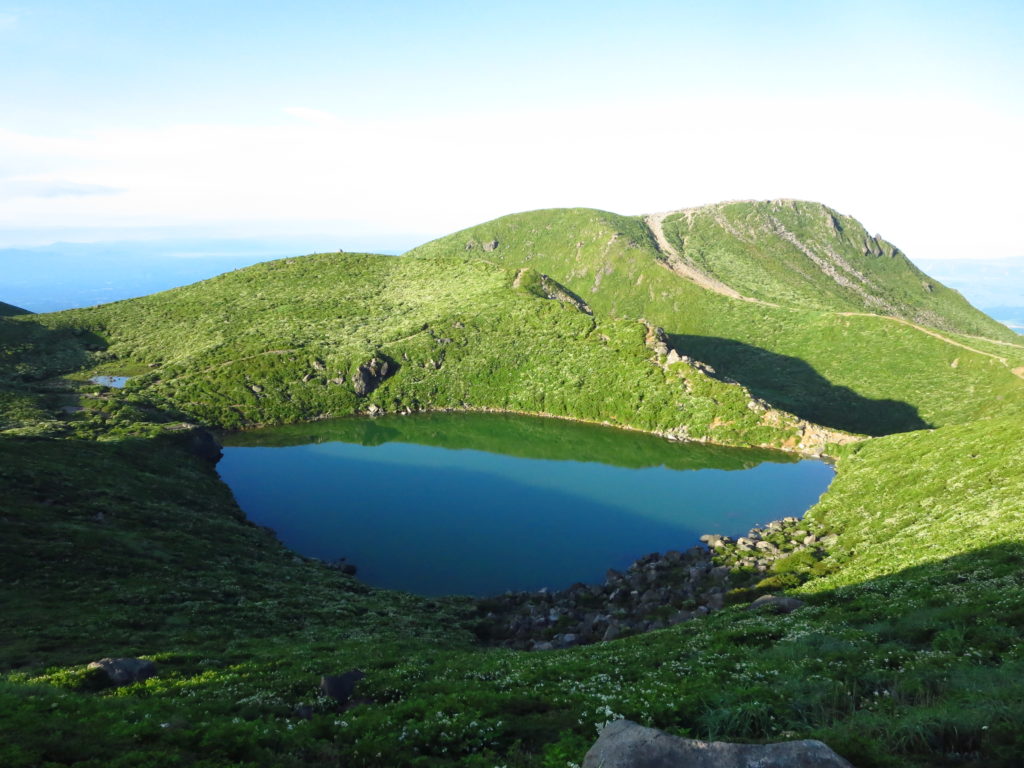 In summer, the deep green color of the mountains gives us healing and energy.
Even though Kuju is at a high elevation (Mt. Naka-dake: 1,791 meters above see level), the temperature gets really high in the daytime in summer. If you walk a trail which has no shades of trees, you'll be in trouble lacking water to drink in a moment because of the heat.
So what I recommend to you is "Asa-gake" which means "attacking early in the morning." By leaving from the starting point in early morning when it's still dark(around 2 or 3 o'clock), you can walk in cool air, and reach the summit of the mountain before dawn.
In the morning, the color of green gets deeper beautifully. And at sunrise, the mountains looks totally different from usual. I really love this hour.
Why don't you try "Asa-gake" and enjoy beautiful Kuju in summer?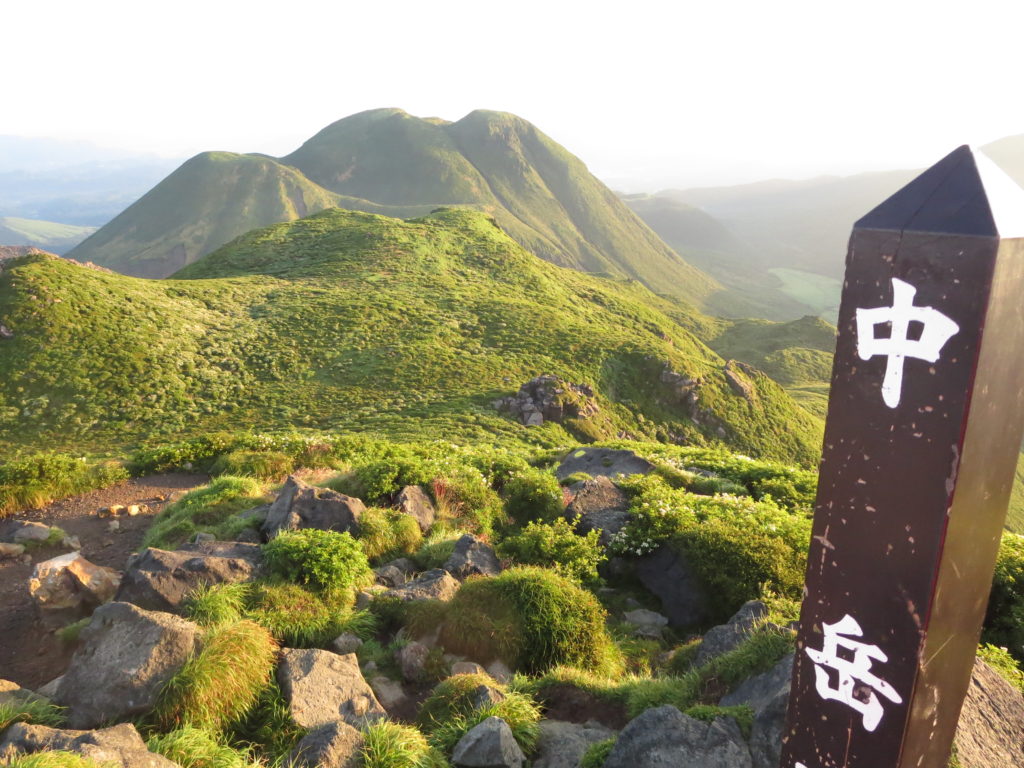 To be continued in the next article!